Christina O'Malley, MHA
Christina O'Malley is an innovation manager at the Acceleration Lab. In this role, she drives the design, development, and implementation of operational and clinical care innovations. Christina is experienced in scaling high-impact and cost-effective initiatives system-wide, with a focus on engaging stakeholders from each role and entity. She is deeply curious about psychology, behavioral economics, and user experience and infuses elements of each into the work that she does. 
Christina received her bachelor's degree in human development and psychology from Northwestern University and her master's in health administration from Johns Hopkins Bloomberg School of Public Health. Christina is a member of the Upsilon Phi Delta Honor Society for health care management and policy. She holds a Lean Six Sigma yellow belt certification.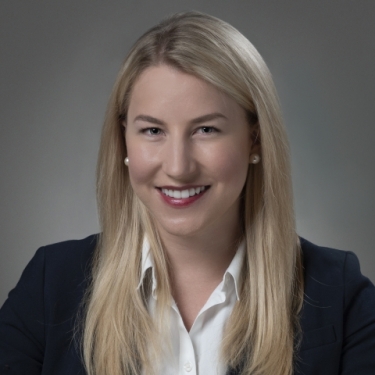 Passion areas
Using digital tools to reduce administrative burden, psychology, behavioral economics, patient experience, and provider experience
Favorite project outcome
FirstCall, a virtual urgent care program for our employees, scaling system-wide and turning into Penn Medicine OnDemand!
What will the future of health care look like?
Penn Medicine will be made up of many more public health workers and fewer acute care providers. Health care will be provided in the home.
Favorite innovation
The best innovations are simple, cheap, and scalable - I love the Lucky Iron Fish added to cooking pots to address anemia in Cambodia.
Favorite downtime activity
Walking with a great podcast - recommendations are always welcome.