Deirdre Darragh, MA
Deirdre Darragh serves as the director of communications and engagement at the Penn Medicine Center for Health Care Innovation. Through strategic communication efforts, Deirdre works to enhance the visibility, reach and impact of priority initiatives to position the organization as a leader in health care innovation. She is passionate about developing and growing programs that support faculty and staff in their efforts to transform health care delivery and cultivating partnerships that promote a culture of innovation at Penn Medicine.
Deirdre holds her master's degree in strategic communication from Villanova University. She earned her bachelor's degree in communication from Loyola University of Maryland and studied public relations and journalism at Richmond, The American International University in London.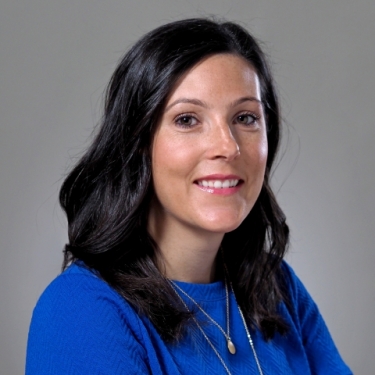 Passion areas
Finding new and exciting ways to recognize and celebrate frontline staff driving innovation at Penn Medicine
Favorite project outcome
The successful roll-out of PennOpen Pass. It was so exciting to see the product work in the real world (and to use it alongside 60,000 others)!
Favorite quote about innovation
"You can't use up creativity. The more you use, the more you have." - Maya Angelou
Favorite travel destination
Favorite downtime activity
Running, reading, being with family