Evelyn Okorie
Evelyn Okorie is a clinical research coordinator at the Acceleration Lab. In this role, she assists with the development and daily management of various studies that leverage behavioral economics principles to improve patient engagement and care delivery.
Evelyn holds a master of biomedical sciences from Rutgers University and a bachelor's degree in natural sciences and Africana studies from University of Pittsburgh. Evelyn is interested in health care for women in marginalized communities and plans to pursue a medical degree in hopes of serving this population.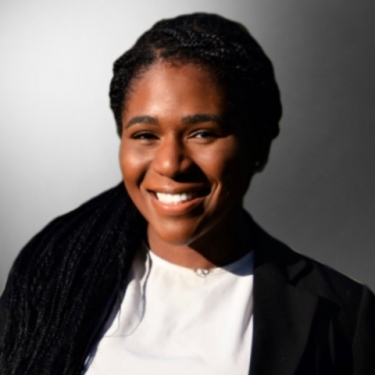 Passion areas
Increasing accessibility to quality health care for women in marginalized communities.
Wish for the future of health and medicine
To see more representation of Black women in the health care field. From research to practicing medicine, the possibilities are limitless.
Favorite travel destination
Tanzania. I am Nigerian-American, and being able to experience an African culture different from my own was amazing.
Favorite quote
"My mission in life is not merely to survive, but to thrive; and to do so with some passion, some compassion, some humor, and some style." – Dr. Maya Angelou
Favorite downtime activity
Visiting museums and trying new activities in the city. I also enjoy reading and spending time at my local library.