Gideon Whitehead, MS
Gideon Whitehead is a software engineer at the Acceleration Lab. He creates tools to streamline work processes and provide end-users with actionable insight to assist their day-to-day responsibilities.
Gideon holds undergraduate and graduate degrees in classical guitar performance from the Cleveland and Curtis Institutes of Music and a master's degree in business analytics from the Fox School of Business at Temple University.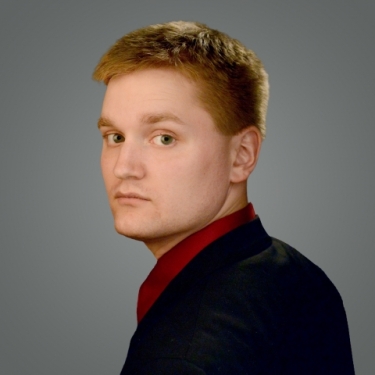 Passion areas
Leveraging technology to make health care systems more efficient in a way that improves patient outcomes
What will the future of health care look like?
More personalized interventions derived from scientific evidence and enabled through patient engagement and empowerment
Favorite innovator
Sir John Harington, the inventor of flushable toilets, which have quite possibly improved population health more than any other invention in history
Favorite quote about innovation
"Genius is 1 percent inspiration and 99 percent perspiration." – Thomas Edison
Favorite travel destination
U.S. National Parks, especially Glacier and Yellowstone
Little known fact about me
Favorite quote
"The noblest question in the world is: What good may I do in it?" – Ben Franklin
Favorite downtime activity
Spending time with my wife and our two young boys and cooking delicious food (often with the two young boys, which is quite an adventure!)